Pre-built marketing flyer with a scannable QR code
Revolutionize your networking experience with this innovative solution that effortlessly bridges the gap between physical and digital connections. Share your digital business card app effortlessly, boost your professional presence, and leave a lasting impression on potential clients and referral partners.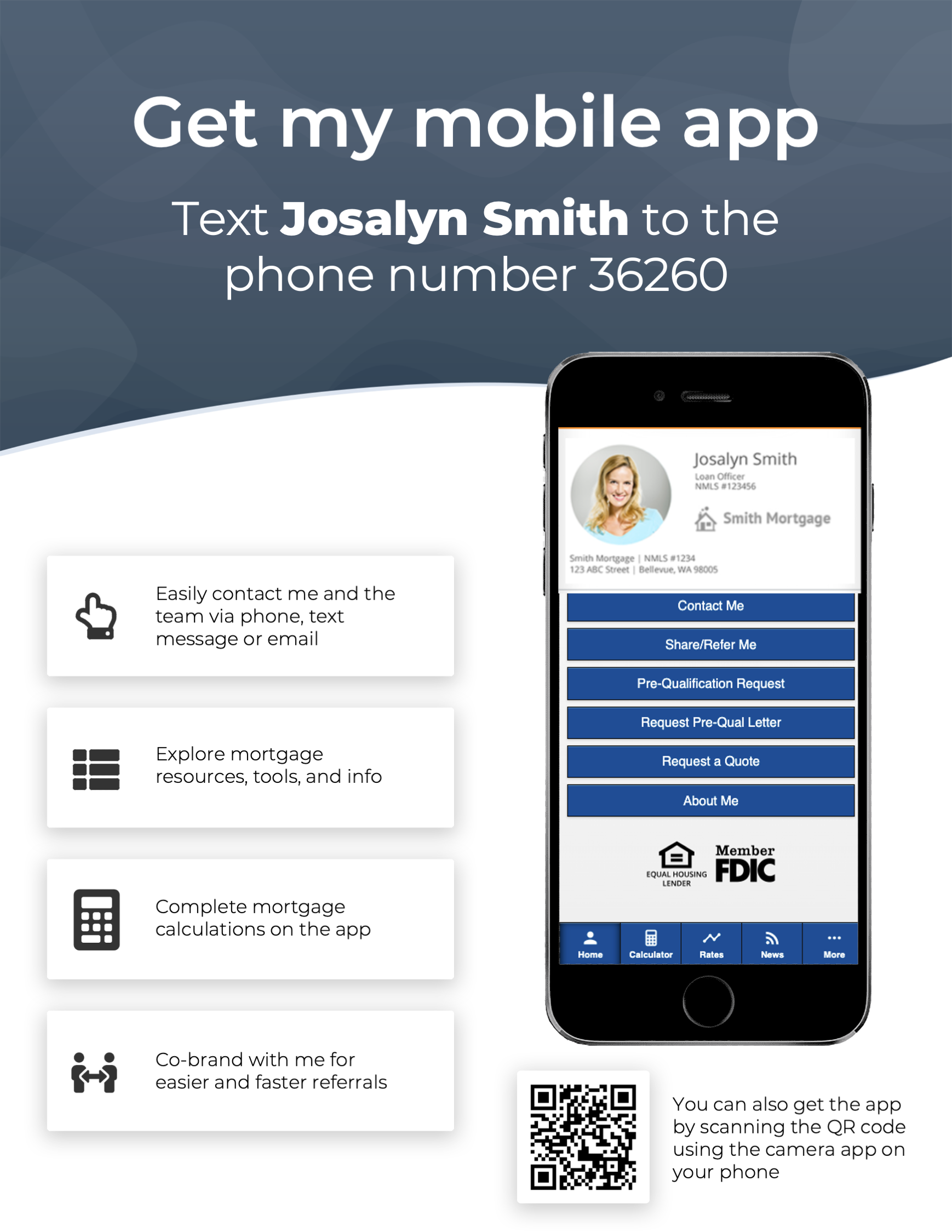 Embrace the future of networking with cutting-edge technology to elevate your professional game​
Fully loaded with features designed to give you the tools to easily share your digital business card app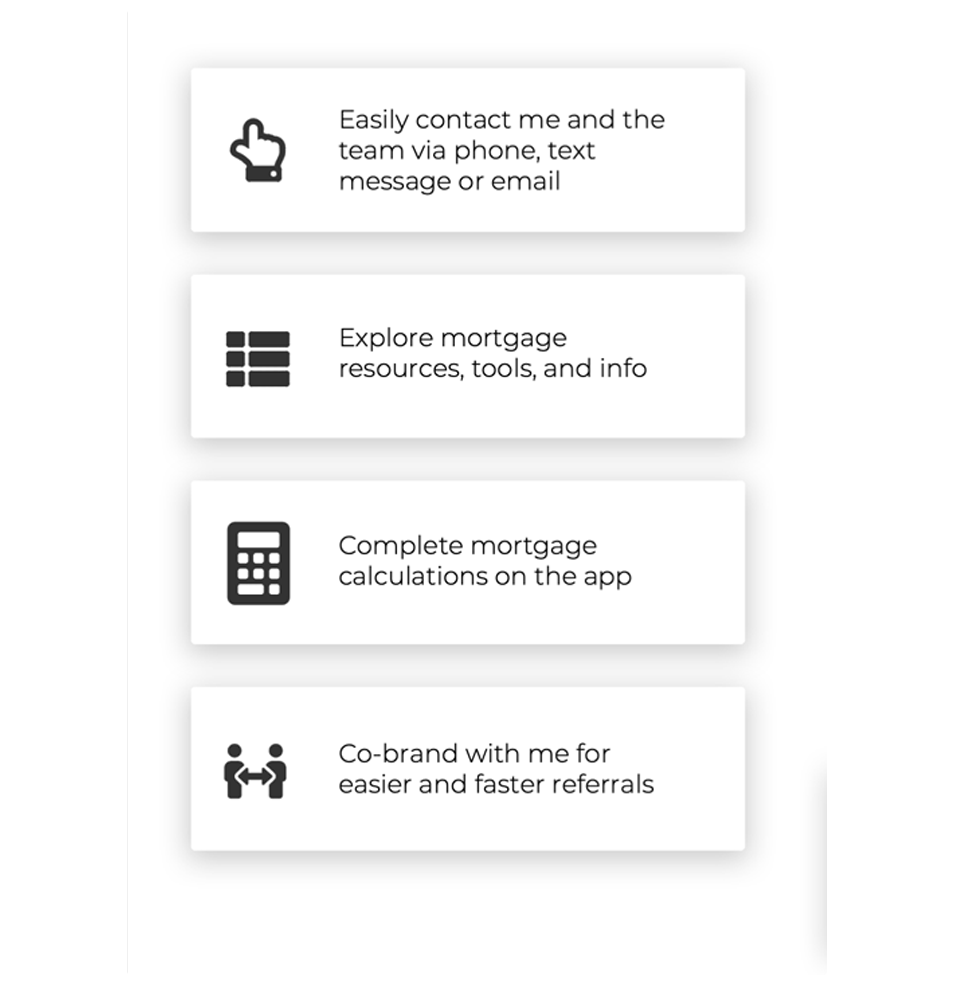 The flyer includes industry specific information that let's prospects know what to expect when installing your app.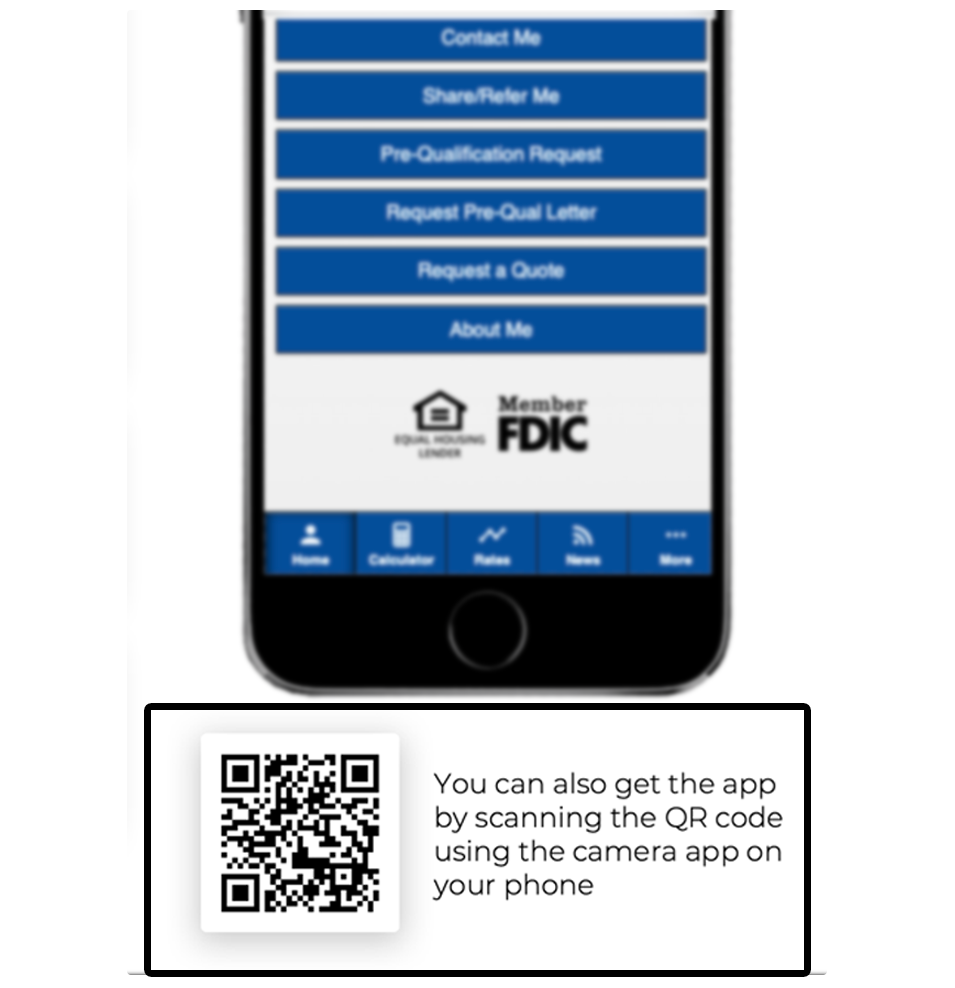 Scannable QR code for app install
Capture leads through a scannable QR code that allows you to follow-up with contacts who install your digital business card on their phones.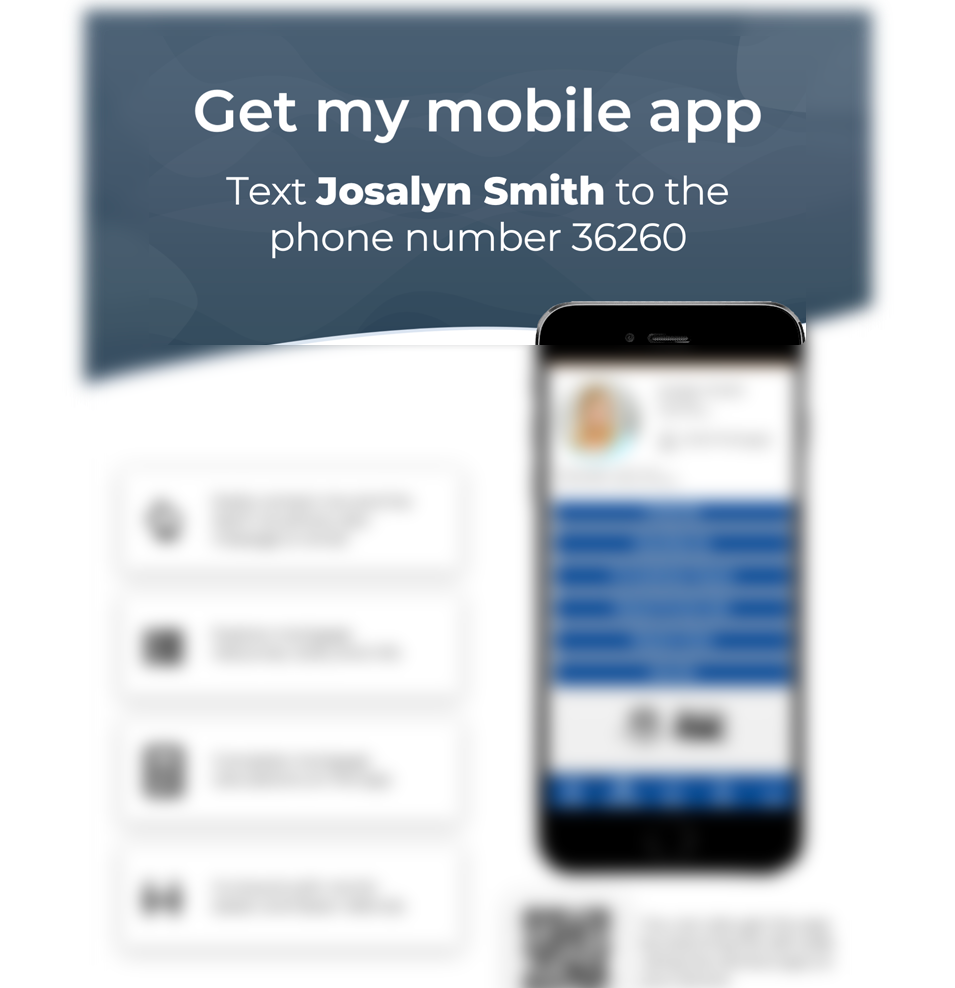 Text keyword for fast app download
Your text keyword is included on the flyer so that a contact can have multiple ways to access your digital business card app.