A centralized portal to monitor and manage your app and leads at your desk
Our desktop dashboard is designed to help you streamline and optimize your processes, allowing you to focus on growth.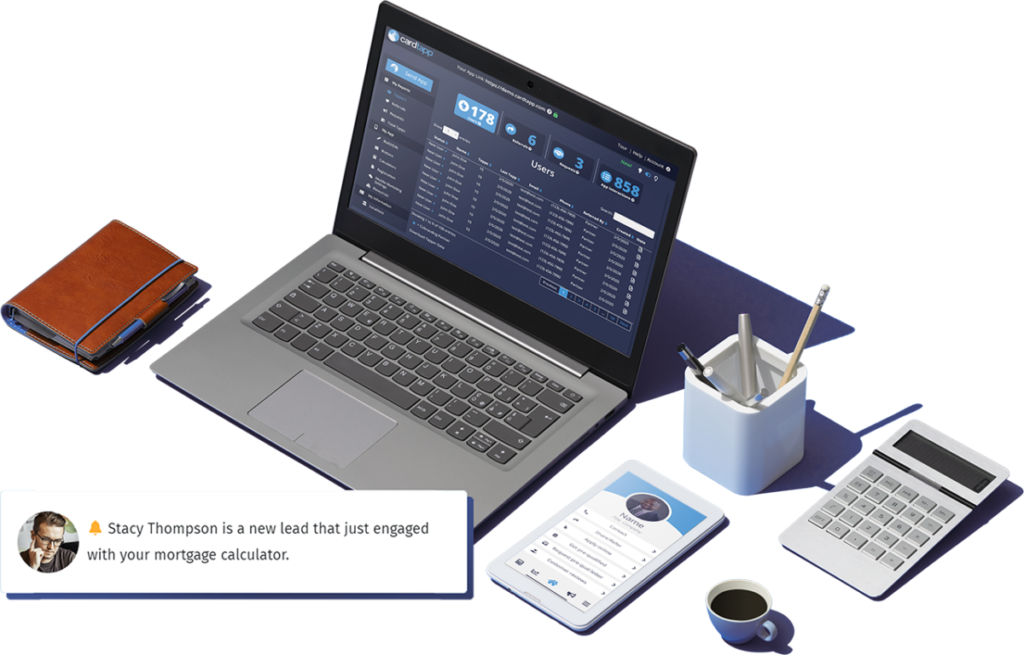 Your follow-up is betterwith engagement insights
An easy way to manage leads
The dashboard gives app owners a snapshot of their app users and their engagement. With a single look, see who referred a user and how often, or how recently, they have accessed your digital business card app.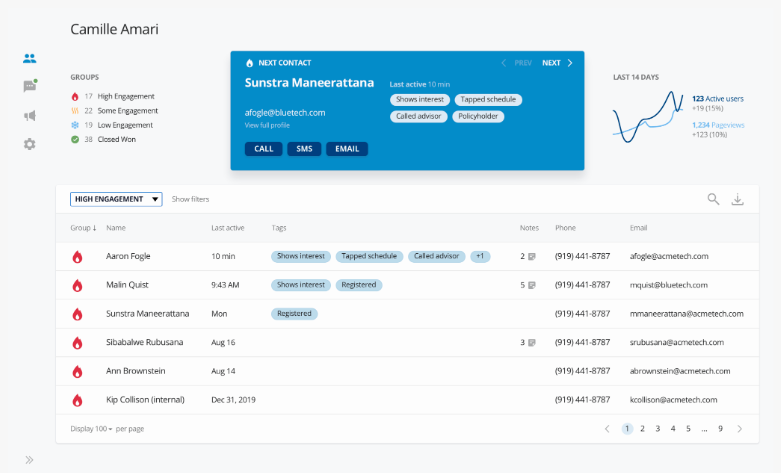 Usage Based Tag Automation & Lead Scoring
Create and manage contact tags from the Desktop Dashboard for creating segments to enable follow-up.
Create automated tagging based on prospect, client, and referral partner engagement
Create standardized or dynamic lead groups leveraging automated contact tagging
Create segmented, customized follow-up to tagged cohorts using the SMS Campaigns feature