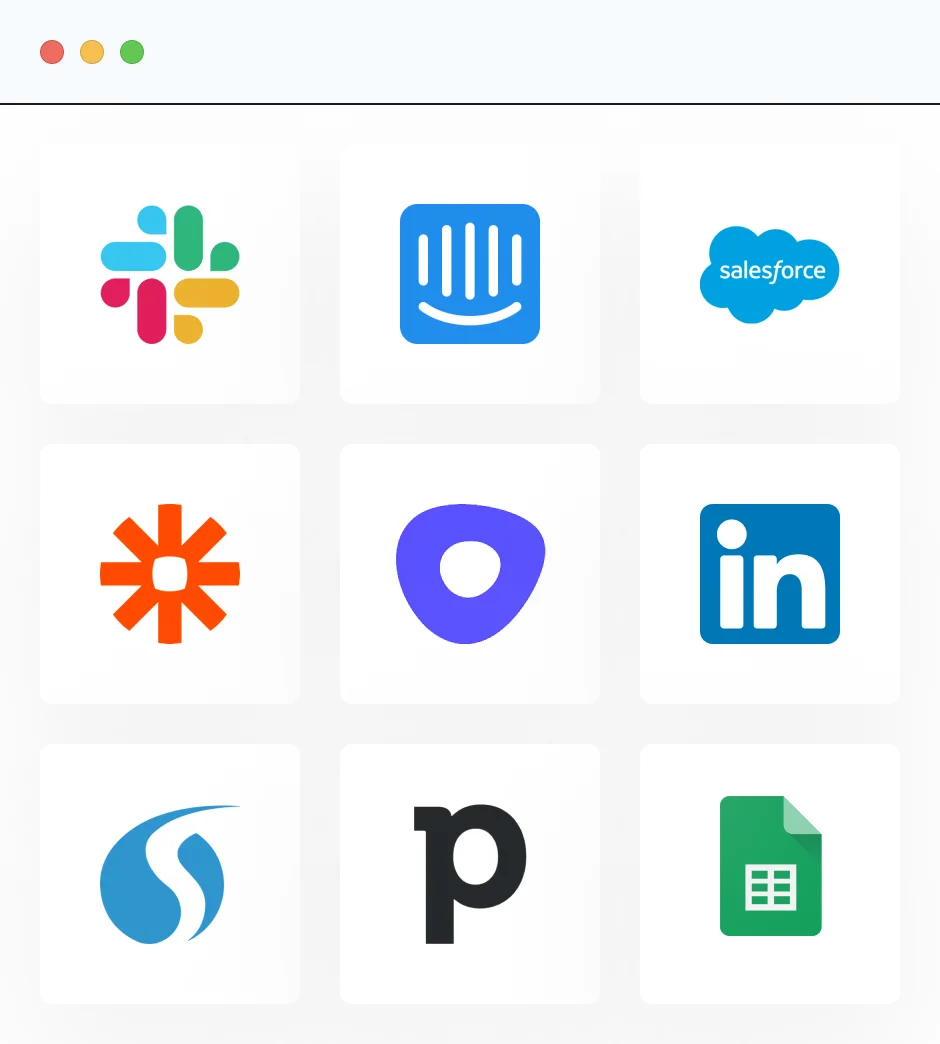 Integrate with your favorite apps
No coding experience necessary. Simply connect and synchronize the contacts who install your digital business card app across platforms. From CRMs to customer support apps, Cardtapp offers integrations with over 5,000 tools to make your workflow easier.
Say goodbye to manual processes and hello to a streamlined marketing strategy. Effortless marketing. Let our integrations, powered by Zapier, do the heavy lifting.
Easy Zapier Integration with 5,000+ tools
Connect Cardtapp with apps you use and love. Share your app and automatically send contact details to your CRM.