Cobrand your digital business card app
Cobrand your digital business card app, strengthen referral relationships and provide incentives for referral partners to deliver you more and better referrals.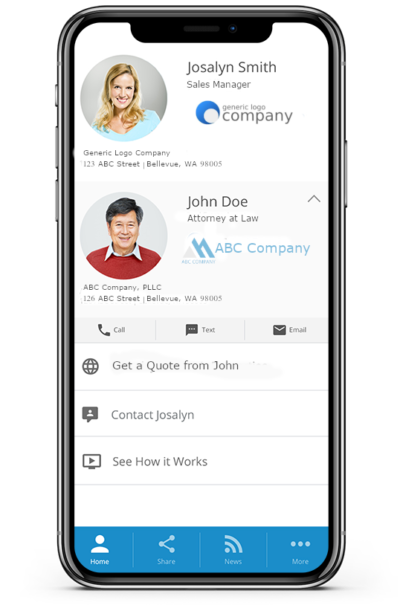 Foster stronger relationshipswith referral partners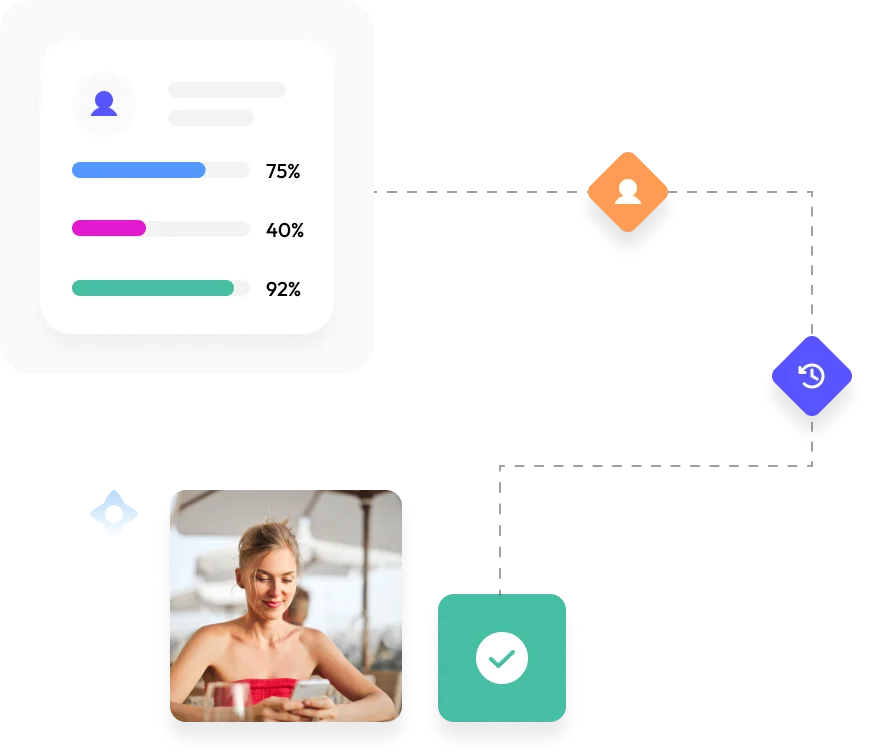 Add referral partners to your digital business card
With a co-branded app, not only are your tools and resources highlighted, but your business partner's contact information and most important link is as well. It's another resource for clients to access.
Frequently asked questions
Unleash the full potential of your referral partnerships with the Cardtapp digital business card app cobranding feature. Our user-friendly platform makes collaboration seamless, amplifying your brand impact and fostering stronger connections with your audience. 
How many co-branding partners can I have?
There is no limit to the number of co-branding partners that can be created.
How do I create a new co-branding partner?
Co-branding partners are created in your desktop dashboard and must already be in your Tapper list. (In other words, you must have shared your app with them previously.)
Click on a Contact's name, then click the toggle marked "Co-branding partner". Fill out the information about your co-branding partner, upload headshot and logo images, and you're good to go. Don't forget to click the 'Update' button to save your changes.
There are two ways to share a co-branded version of the app. The first is from TappTracker. Look for the 'Cobranding' drop-down selector on the main "Share" tab.
The second way is from your desktop dashboard. Click the blue "Send App" button at the top left of the screen. Select the desired co-branding partner from the 'Co-branded with' drop-down selector towards the bottom of the pop-up window.
Once a Contact has been configured as a co-branding partner, the app's version on their phone will automatically switch to show the co-branded version. Subsequently, every new share that the co-branding partner sends will offer the co-branded experience.
Can I switch existing Contacts so that they see a co-branded version of my app?
Yes! Click into the Contact detail record, then use the drop-down labeled "Co-branded with" to select which version of the app you want the Contact to see. By default, the drop-down is set to "None, " meaning the Contact is seeing the default version of your app without co-branding.
Is co-branding RESPA compliant?
This assessment ultimately falls to the CardTapp subscriber and their employer. CardTapp cannot provide legal advice. To learn more about RESPA, visit www.hud.gov