Your On-The-Go Lead Dashboard
Get real-time engagement insights as prospects, clients, and referral partners engage with your content and collateral.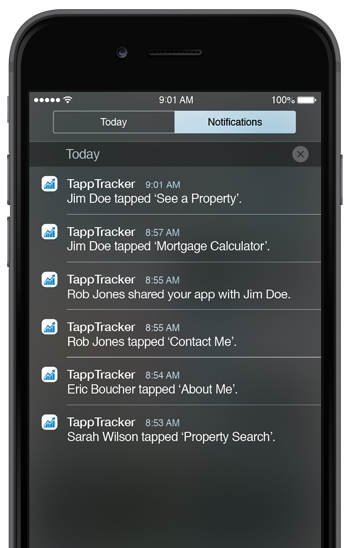 Your follow-up is betterwith engagement insights
Your on-the-go lead dashboard
Fully loaded with features designed to give you on-the-go insights of contacts using your digital business card app.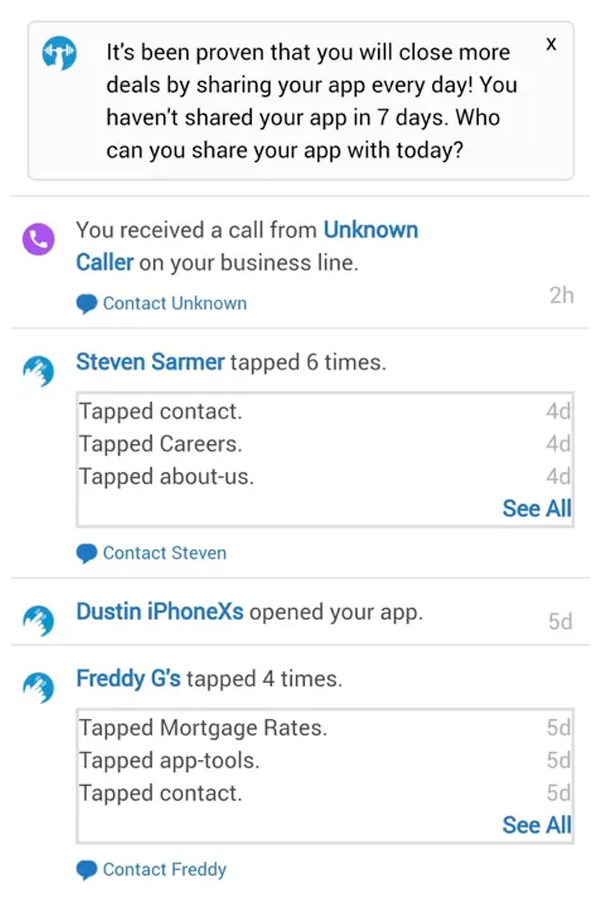 Feed of real-time interactions
View a real-time feed of contact engagement with your digital business card app.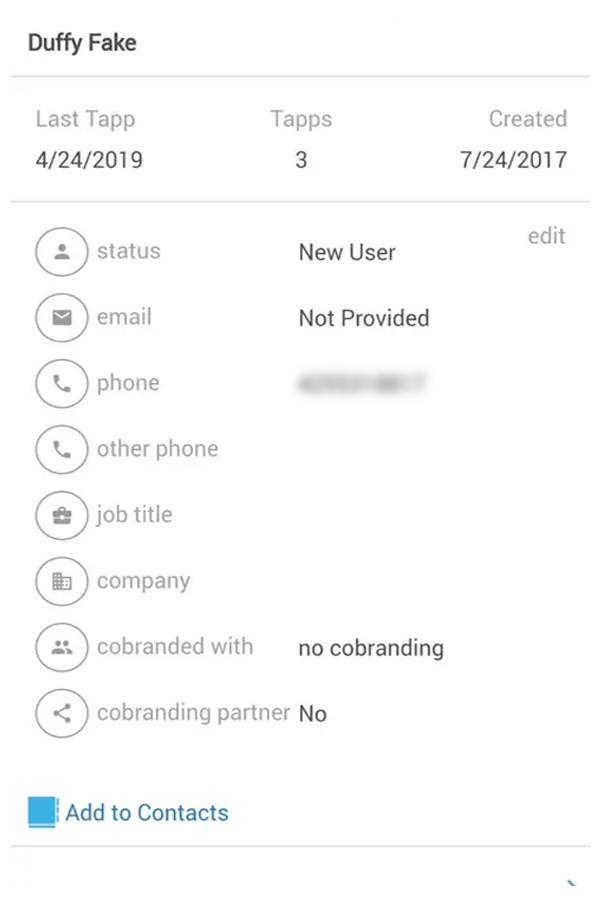 Follow-up with contacts and add details
Add contact details and information to a contact record from your on-the-go dashboard.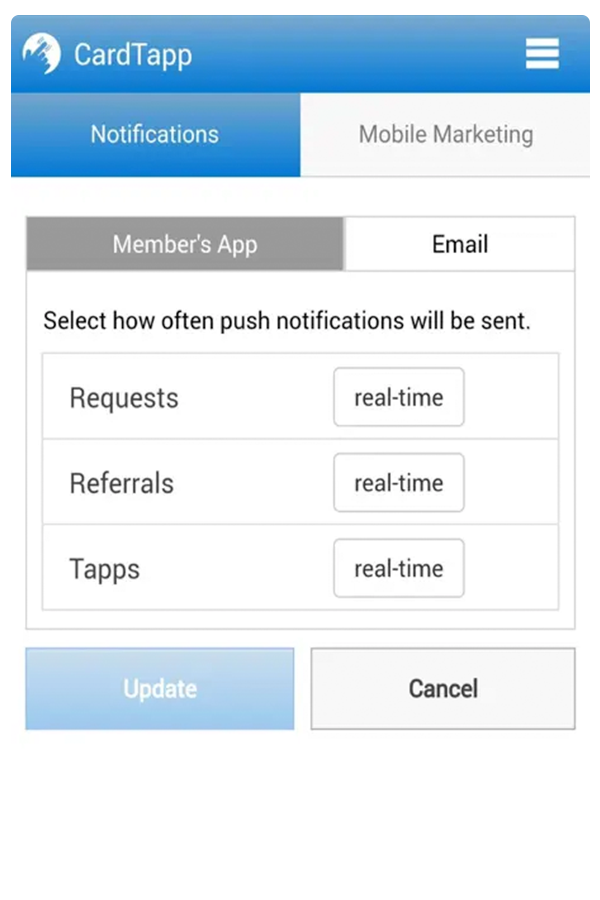 Adjust notification frequency
Modify or update your engagement notification preferences from the TappTracker app.