"Goodbye," Data Entry. "Hello," Seamless Integrations.
We don't want to change the way you work – we just want to make it better. We are committed to making it easy to integrate CardTapp to all of the software and tech you're already using. Our team has done numerous native integrations and connect our system with ease through Zapier.
Salesforce.com
Automate lead entry to Salesforce.com for all leads created through the CardTapp platform.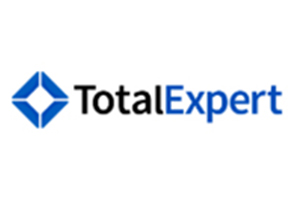 Total Expert
Automate lead entry to Total Expert for all leads created through the CardTapp platform.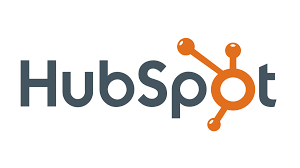 Hubspot
Automate lead entry to Hubspot for all leads created through the CardTapp platform.
Kunversion
Automate lead entry to Kunversion for all leads created through the CardTapp platform.
Agile CRM
Automate lead entry to AgileCRM for all leads created through the CardTapp platform.
Velocify
Automate lead entry to Velocify for all leads created through the CardTapp platform.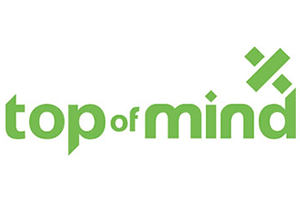 Top of Mind
Automate lead entry to Top of Mind for all leads created through the CardTapp platform.
Infusionsoft
Automate lead entry to Infusionsoft for all leads created through the CardTapp platform.
Pipedrive
Automate lead entry to Pipedrive for all leads created through the CardTapp platform.
Zoho CRM
Automate lead entry to Zoho CRM for all leads created through the CardTapp platform.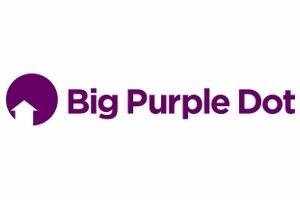 Big Purple Dot
Automate lead entry to Big Purple Dot for all leads created through the CardTapp platform.
Top Producer
Automate lead entry to Top Producer for all leads created through the CardTapp platform.
We Integrate with Almost Everything
10to8 Online Booking
123ContactForm
46elks
4Dem.it
Abacus
Accelo
AccountingSuite
Act! Essentials
Act! Premium
Act-On
ActionSprout
Active Collab
Active Directory
ActiveCampaign
ActiveDEMAND
Acuity Scheduling
AddressFinder Australia
AdRoll
AeroLeads
Agendize
Agile CRM
AgileZen
Aha!
AIM
AirBnB
Airbrake
Airtable
Akna
Allthings
Alterdesk
Amazon CloudFront
Amazon CloudWatch
Amazon DynamoDB
Amazon EC2
Amazon RDS
Amazon Redshift
Amazon S3
Amazon Seller Central
Amazon SES
Amazon SNS
Amazon SQS
Ambassador
amoCRM
Analytic Call Tracking
Android
AngelList
AnyMeeting
Apifier
App.net
Appointlet
ArcGIS Online
Artichoke
Asana
AskNicely
Assessment Generator
Authorize.net
Automational
Autopilot
AutoRemote
Autotask
Avaza
AWeber
AWS Lambda
Axosoft
Azendoo
Azure Web Apps
Bambu
BarCloud
Base
Basecamp 2
Basecamp 3
Basecamp Classic
Batchbook
Beanstalk
Beeminder
Beepsend SMS
Benchmark Email
Better Voice
Bidsketch
Big Cartel
BigCommerce
Bitbucket
Bitly
BizTalk
Biztera
Bkper
Blogger
Boingnet
Boleto Simples
BombBomb.com
Boon
BotatBot
BowTie.io
Box
Braintree
Breezy HR
Brick FTP
Brivity
bttn
Buffer
BugHerd
BulkSMS.my
Bullhorn CRM
Burner
Burst SMS
BuySellAds
Byji
Calendly
Call Loop
Calldrip
CallFire
CallHub
CallRail
CallTrackingMetrics
Campaign Monitor
Campayn
Campfire
Canvas
Capsule CRM
Carma Marketing Hub
Cascade Strategy
Caspio Cloud Database
CastingWords
Cerb
Cflow
Chargebee
ChargeOver
Chargify
ChartMogul
Chatfuel for Facebook
Chatfuel for Telegram
Chatter
ChatWork
Checkvist
CheddarGetter
Cisco Spark
Citrix ShareFile
Clearbit
CleverReach
Clevertim CRM
Click2Mail
Clickatell
ClickDesk
ClickFunnels
ClickSend SMS
ClickTime
ClinchPad
Clio
Close.io
CloudConvert
Cloze
Cobot
Code by Zapier
Cognito Forms
Constant Contact
Contactually
ContactUs.com
Contentful
ConvertKit
Convo
Createsend
Credit Repair Cloud
Crittercism
Cronofy Calendar Connector
Crowdcast
Cumulocity
Curated
Customer.guru
Cyberimpact
Cyfe
DaPulse
Dasheroo
Databox
Datadog
Daylite
Deadline Funnel
Delay by Zapier
Delighted
Delivra
Demio
Deputy
Desk
Detectify
Device Magic
DialMyCalls
Diffbot
Digest by Zapier
Digital Ocean
Direct Mail
Discourse
Dispatch
Displet
Disqus
Docparser
DocSend
DocuSign
Donately
Donation Manager RedCloud
Dotcom Monitor
DPD
Dribbble
Drift
Drip
Dropbox
Drupal
Dwolla
E-goi
E-junkie
EASI'R
Easy Projects
eBay
Echosign
Ecwid
eFront Pro
Egnyte
Elmah.io
Email by Zapier
Email Parser by Zapier
EmailOctopus
EmailONE
Emma
Envoy
Epos Now
Esponce
eSputnik
eStreamDesk
Etsy
Eve Online
Evenium
Eventable
Eventbrite
Everbridge Suite
Evernote
Evernote Business
ExactTarget
Excel
Exceptionless
Expensify
ExpressPigeon
Facebook
Facebook Groups
Facebook Lead Ads
Facebook Pages
Favro
Feedly
FileCloud
FileStack
Filter by Zapier
Firebase
FireText
Fleep
Flic
Float
Flock
Flowdock
FluidSurveys
Focuster
FogBugz
Follow Up Boss
FollowUp.cc
Formatter by Zapier
Formdesk
FormForAll
Formidable Forms
Formitize
FormKeep
Forms On Fire
Formsite
Formstack
FormTitan
Foursquare
Freckle
FreeAgent
FreshBooks Classic
FreshBooks New
Freshdesk
FreshMail
Freshservice
Fulcrum
FullContact
Fyrebox
Geckoboard
Genoo
Get Satisfaction
GetFiveStars
GetResponse
GetSiteControl
Giphy
GitHub
GitLab
Glip
Gmail
GoFormz
Google AdWords
Google Analytics
Google Calendar
Google Cloud Print
Google Contacts
Google Docs
Google Drive
Google Forms
Google Glass
Google Sheets
Google Slides
Google Tasks
Google+
GoSquared
GoToMeeting
GoToTraining
GoToWebinar
Gravity Forms
GreenRope
Groove
Gumroad
Hackpad
Handwrytten
Happy Grasshopper
HappyFox
HappyFox Chat
Harvest
Hatchbuck
HelloSign
Help Scout
Highline
Highrise
HipChat
Hive
Hiveage
Hoiio
HootSuite
Horntell
HotspotSystem
HourStack
HubSpot
HubSpot CRM
Hunter
I Done This
iAuditor by SafetyCulture
Ibelsa.rooms
iContact Pro
iFormBuilder
Image Relay
IMAP by Zapier
Inbound Now
Infobip
InforUMobile
Infusionsoft
INinbox
Inside Sales Box
Insightly
Insping
Instagram
Instant Contact
Instapage
Instapaper
Intellinote
Interact
Interakt
Intercom
Invoco
Invoice Ninja
inwise
IP2Location
iPhone
IRC
Jenkins
JIRA
Jitbit Helpdesk
Jive
join.me
Joomag
Joomla!
JotForm
Jumplead
Kajabi
Kanban Tool
Kanbanery
KanbanFlow
Kayako
Keep In Touch
KickoffLabs
Kintone
KiSSFLOW
KISSmetrics
Klick-Tipp
Klipfolio
Knack
Kunversion
Lander
LeadBoxer
Leadformly
LeadOutcome
LeadPages
LeadSimple
LeanKit
Learner Community
Leftronic
LemonStand
LessAccounting
Lighthouse
LIME Go
Limo Anywhere
LinkedIn
LiquidPlanner
LiveAgent
LiveChat
Livestorm
Lob
Lockbin
Lono
Lucid Meetings
M-target
Mad Mimi
MadKudu
Magento
Magentrix
Magnetic
Magpi
MailboxValidator
MailChimp
MailerLite
Mailgun
Mailigen
Mailjet
mailparser.io
MailPlatform
MailUp
Mandrill
Manifestly
MapMyFitness
Marketo
MarketVolt
MATRIX LMS
Mattermost
Mavenlink
Maximizer
MediaSilo
MeetEdgar
Meetup
Megaventory
MeisterTask
Mention
MessageBird
Metatask
Microsoft Access
Microsoft Dynamics CRM
Microsoft Exchange
Microsoft Teams
MINDBODY
MindManager Enterprise
Minute
Minute-It
Mixpanel
Mobyt SMS
Mojo Helpdesk
MongoDB
Monitis
MoonClerk
Moskit
Moverbase
Moxtra
My Print Cloud
MyBizzMail
Myphoner
MySQL
MyWiFi Networks
Nalpeiron
Nearby Now
Neto
NetSuite
New Relic
New Relic Insights
New York Times
Nexticy
Nicereply
Nimble
Ning
Ninja Forms
Nintex
Noti
Notify My Android
Nozbe
Nutshell CRM
Octopush SMS
oDesk
Odoo
Office 365
Olark
OMG Sales Assessments
Omniconvert
OmniFocus
OneDrive
OneNote
OnePageCRM
OneSignal
Onfleet
OnMesure CMApp
Ontraport
OpenERP
OpsGenie
Optix
Oracle Database
ORBTR
Osmosis
Outgrow
Outlook.com
Overpass
PagerDuty
Pagico
Paperform
Papyrs
Pardot
Parolu
Parse
Patreon
Paymill
Paymo
PayPal
People HR
Pepipost
Phaxio
Picatic
Picreel
Pinboard
Pingdom
Pinterest
Pipedrive
Pipefy
PipelineDeals
Pipeliner
Pivotal Tracker
Planbox Work
PlanSo Forms for WordPress
Planyo Online Booking
Plecto
Pocket
Podio
PomoDoneApp
Positionly
PostgreSQL
Postmark
Prefinery
Printavo
Printfection
Privy
Process Plan
Process Street
ProdPad
Product Hunt
Productboard
Producteev
Project Bubble
Project Manager
Projectplace
Promoter.io
ProntoForms
Proposify
Prospect.io
ProsperWorks
ProWorkflow
Pure Chat
Push by Zapier
PushBIZ
Pushbullet
Pusher
Pushover
Pushwoosh
Qblinks Qmote
Qortex
Quaderno
QuickBase
QuickBooks Online
QuickFile
QuickMail.io
Quip
Quiz Maker
Quote Roller
Qwilr
Raven Tools
RD Station
ReachMail
Real Geeks
Real Magnet
Realvolve
Reamaze
Recurly
Redbooth
Reddit
Redmine
Redtail CRM
Remember The Milk
RepairShopr
Reply
Repsly
RequirementOne
RescueTime
Resource Guru
Responder (רב מסר)
Restyaboard
RethinkDB
Rev
Revue
Reward Sciences
Rezdy
RightSignature
RingCentral
RocketResponder
Ronin
Roost
Route
Route4Me
RSS by Zapier
Ruler Analytics
Run my Accounts
Runkeeper
Runrun.it
Runscope
Ryver
Saasu
Salesforce
SalesforceIQ
Salesmachine
Salpo CRM
Samanage
SamCart
Samepage
Sandglaz
Sansan
SAP Jam Collaboration
Scalr
Schedule by Zapier
ScheduleOnce
Scoop.it
Scout Monitoring
Seg
Sellf
Selz
SendGrid
SendHub
Sendicate
SendinBlue
Sendloop
SendOwl
SendPulse
Sendwithus
Sendy
SeoToaster
ServeManager
ServiceM8
SerwerSMS
SetMore Appointments
Sezion
SharePoint
SharpCloud
SharpSpring
ShipStation
Shipwire
Shopify
Sidekick
Sifter
Sign-Up.to
Signaturit
SignNow
Signority
SignUpAnywhere
Silverpop
Simplero
SimplyBook
Sina Weibo
Sirportly
Site24x7
Siteleaf
Skedda
Skilljar
Slack
Smartsheet
SmartSurvey
SMS by Zapier
SMS Factor
SMS Partner
SMSAPI
SMTP by Zapier
Snappy
Sniply
SocialPilot
Solid
Solve CRM
SoundCloud
SparkPost
SpeechTrans
Spiro
Splitwise
Spotify
Spotio
Sprintly
SQL Server
Square
Sqwiggle
Stackla
StartupThreads
StatusCake
StockTwits
Storage by Zapier
Storenvy
Streak
StreamSend
Streamtime
StreetText
Stripe
Submittable
SugarCRM
SugarSync
SumoMe
SuperSaaS
SupportBee
Survey Funnel
SurveyGizmo
SurveyMethods
SurveyMonkey
Surveypal
Swarm
Swiftype
Swisscom iO
Symphony
TalentLMS
talkSpirit
Tapfiliate
Targetprocess
Tatango
Teachable
Teamchat
Teamgate
Teamie
Teamwork
Teamwork Desk
Teem
TelAPI
Tender Support
TextIt
Textlocal
TextMagic
Thankster
The 90 Day Year
Thinkific
ThunderMaps
Tick
Ticket Tailor
Ticketbud
Tilkee
TimeCamp
Todoist
Toggl
Toodledo
Totango
TPNI Engage
TrackVia
TractionNext
Trainerize
Translate by Zapier
Transporters.io
Trello
Tribecube
Trigger
Trustpilot
Tumblr
TurbineHQ
Twilio
Twitter
Typeform
Unbounce
Unisender
Universe
Unleashed Software
Untappd
Uploadcare
UserEcho
UserVoice
V.I.Plus
Vainu.io
vCita
VerticalResponse
Vextras
ViewPoint VISUM
Vimeo
Vinli
ViralSweep
Visage
Vision6
VisitorTrack
Visual Lease
Visual Studio Team Services
Vtiger CRM
Wachete
Watershed LRS
Wave
Wealthbox CRM
Weather by Zapier
Webflow
Webhooks by Zapier
Webinato
WebMerge
Weebly
Week Plan
Weekdone
Weemss
WHMCS
Widen Collective
Wise Agent CRM
WisePops
Wishpond
Wistia
WooCommerce
Woodpecker.co
Wootric
WordPress
Wordsmith
Workable
Workboard
Workbooks CRM
WorkingOn
WP All Export Pro
WP Remote
WPForms
Wrike
Wufoo
Wunderlist
Xero
xMatters
XY FindIt
Yalla
Yammer
You Don't Need a CRM!
YouCanBook.Me
YouTube
Yumpu
ZapEvent
Zapier
Zendesk
ZenDirect
Zengine
Zillow Tech Connect
zipForm Plus
Zoho Books
Zoho Connect
Zoho Creator
Zoho CRM
Zoho Forms
Zoho Invoice
Zoho Mail
Zoho Projects
Zoho Recruit
Zoho Reports
Zoho Subscriptions
Zoom
Zuora
Let's Talk
We'd love to speak with you to discover if CardTapp is right for you. No hard sales, just an honest discussion with the goal of understanding if you're someone we can help.
Low-to-no risk. If you think we can help with your one-to-many events, lead management, or referral business, it's easy to find out for sure. Let's get started.