Referrals and connections
made easy
Our digital assistant technology helps you with your clients, borrowers, candidates, partners and more….
• LIVE
Tasks Completed by Our Digital Assistants
What Our Customers Say
Slide 5
Literally had a customer who fired her other professionals but not me. I asked how come and she said, 'I can't get rid of you, you have an app.'
Slide 4
I am notified every time a client opens an app and what they did, and I have an opportunity to reach out right at that moment.
Slide 1
The software is one of the best purchases that I have ever made. Everyone that has my application on their phone loves it. I am available at the touch of a button.
Slide 2
Having my own app proves to my clients that I care and I'm available and willing to respond 24/7.
Slide 3
One of the best investments I've made since I've been in sales!
Our Customers
Burger King

Forbes

Mashable

Pepsi

Coca Cola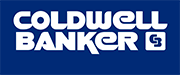 Intel

Let's Talk
We'd love to speak with you to discover if CardTapp is right for you. No hard sales, just an honest discussion with the goal of understanding if you're someone we can help.
Let's Get Going
Low-to-no risk. If you think we can help with your one-to-many events, lead management, or referral business, it's easy to find out for sure. Let's get started.